True Montana Hospitality
Great Northern Resort has been providing true Montana hospitality to Glacier National Park visitors since 1977. Under new ownership since 2016, Great Northern is committed to offering our guests exceptional service and introducing our guests to the treasures of this gorgeous place.
Great Northern Resort takes its name from the Great Northern Railway, which not only carried the first visitors to the Park, but was also instrumental in the Park's designation and built the Park's original lodges, chalets, and tourist amenities.
Our Team
Great Northern is family owned and operated. Owners Byron, Catherine, Lee, Sandi and their children invite you to join them in Montana and experience Glacier National Park!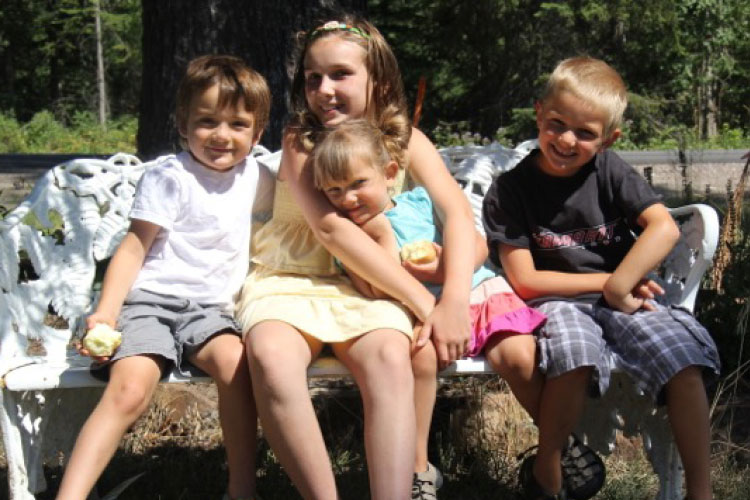 Rivers We Raft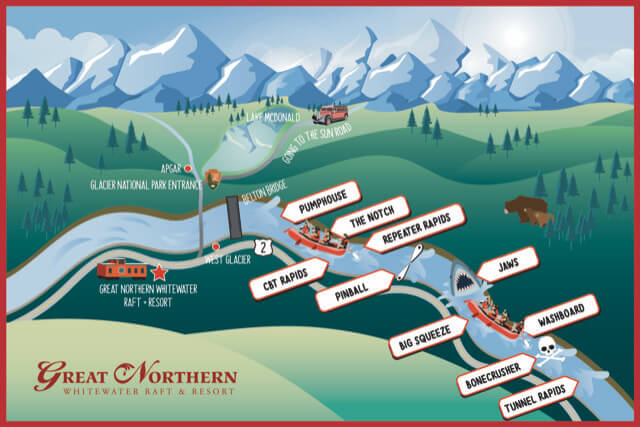 The high mountain peaks of Montana's Glacier Country accumulate large amounts of snow each winter, which supply an abundance of water for the three forks of the Flathead River. Every spring folks from around the world begin to arrive around May, to enjoy the mountains, valleys and rivers, eager to test their skill and to challenge the whitewater of the Middle Fork of the Flathead River.
Established as a Wild and Scenic River corridor in 1968, our rivers are 100% effected by natural run-off only. There are no dams or developments in the river that stop it from flowing in a natural state. It has remained to be truly one of the most beautiful rivers in North America.
The Middle Fork forms the Southern Boundary of Glacier National Park on one side and the Northern Boundary of the Bob Marshall Wilderness Complex on the other side. Combined, the two wilderness areas equal over 2.5 million acres of protected wilderness, making it one of the largest wilderness corridors in the lower 48.
In the spring, as the temperatures begin to rise and the snow from the high mountain peaks start to melt, our boating season begins. The Middle Fork transforms itself from the low-waters of winter to the high-waters of late spring and early summer. As the summer progresses the river and rapids will change and become different throughout the whole season. The heart of summer offers crystal clear blue waters, hot days and warmer river temperatures. Every point in the season has something unique and special to offer, from the ever changing whitewater to the abundant cutthroat and rainbow trout.
Aside from the activities offered at Great Northern Resort, there are a ton of things to do around town. From Farmers Markets, to Hiking Trails there's truly something for everyone.