Make the most of your Glacier Park Experience
Welcome to West Glacier and the heart of Glacier National Park, now it's time to explore the area. We are located just a mile from the West Glacier entrance to Glacier National Park. Great Northern is the perfect base for exploring the park, the Flathead River, and surrounding National Forests. You're surrounded by stunning mountain view and spectacular scenery. Come check out what we think are some of the must do activities and must-see attractions of Glacier Country!
Things to do in Glacier National Park
The Going-to-the-Sun Road is just a glimpse of what Glacier National Park has to offer. With over a million acres in size Glacier National Park, has over 175 named mountains and 25 named glaciers. That's not to mention the 762 lakes, 563 streams, and over 200 named waterfalls. One of the main attractions of Glacier Park are the maintained hiking trails totaling over 734 miles. Get out and explore the area spending time adventuring through the scenic mountains and view the panoramic valleys.
Take the time drive the Going-to-the-Sun Road. From the Logan Pass visitor center hike to the Hidden Lake Overlook, Highline Trail, or other mountain hiking trails. Glacier Park is an experience you won't get anywhere else in the world. The Park Service puts on a variety of different ranger led activities from evening talks to guided hiking trips. So, from back country camping to biking, photography, and fishing there is truly something for everyone.
---
Things to do in Glacier Country
Summer Events
The Crown of the Continent, Glacier National Park is an awe-inspiring vacation destination. Drive the legendary Going-to-the-Sun Highway for breathtaking views of the Park's mountains, waterfalls and wildlife. Hiking trails come in all lengths and difficulty levels, and access pristine alpine lakes, meadows and vistas. Visit the Park's historic lodges and chalets, take an antique boat cruise across a glacial lake, and keep your eyes peeled for mountain goats and bighorn sheep at Logan Pass.
Summertime in the Flathead Valley offers limitless possibilities. Come prepared for sun-filled days; 16 hours of daylight means plenty of time for rafting, fishing, kayaking, hiking, swimming, horseback riding and more. The nearby mountain town of Whitefish is full of cafes, restaurants and nightlife. Visit the charming village of Bigfork for a view of Flathead Lake, a delicious meal and a night at the famous Bigfork Summer Playhouse.
Arts in the Flathead
These anticipated summer events boast the best art that comes to the Flathead Valley. You'll catch some great entertainment too from local musicians and different community groups.
Bigfork Festival of the Arts
Local Farmer's Markets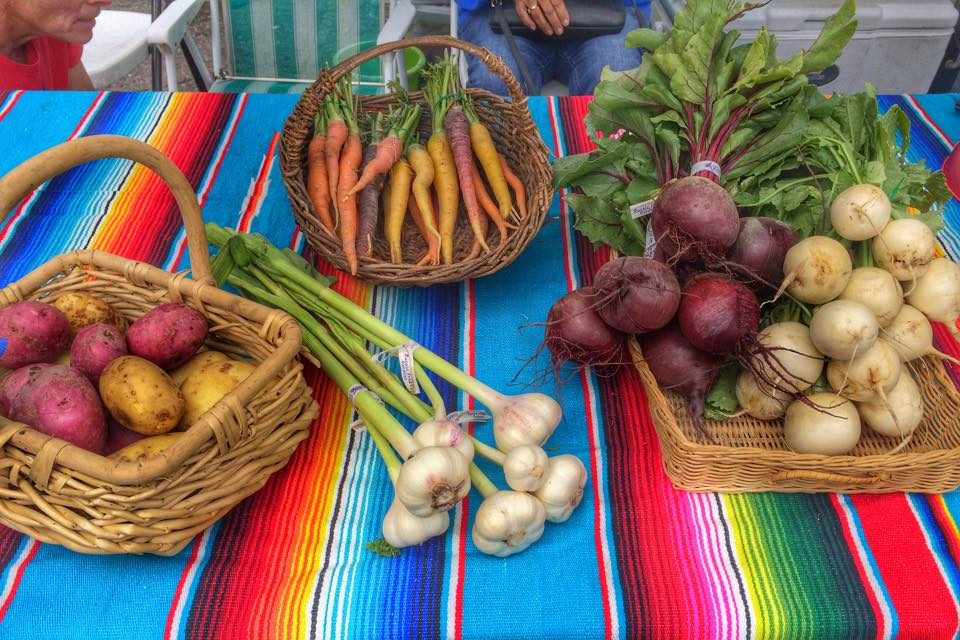 Check out one of these Farmer's Markets for the freshest local produce, local artists and vendors providing prepared food, baked goods, and crafts. These markets can be found in West Glacier, Bigfork, Columbia Falls, Kalispell, and Whitefish.
The West Glacier Farmer's Market
June-September
Fridays 3:30 to 6:30pm
Location: Parking lot of Gift Store & Mercantile, West Glacier, MT
Columbia Falls Farmer's Market
Late May-September
Thursdays 5:00pm-8:30pm
Location: Discovery Square at 540 Nucleus Ave., Columbia Falls, MT
https://www.cfcommunitymarket.com/
Whitefish Farmer's Market
June – September
Tuesdays 5:00pm-7:30pm
Location: Depot Park (North end of Central Ave.), Whitefish, MT
https://whitefishfarmersmarket.org/
Kalispell Farmer's Market
May-Early October
Saturdays 9am-12:30pm
Location: Kalispell Center Mall at Center St. and 5th Ave., Kalispell, MT
https://kalispellfarmersmarket.org/
Bigfork Farmer's Market Cooperative
May-September
Wednesdays 3:00-6:00pm
Location: Masonic Lodge Parking Lot, 8098 Hwy 35, Bigfork, MT
https://www.bigforkfarmersmarket.com/
Activities & Rentals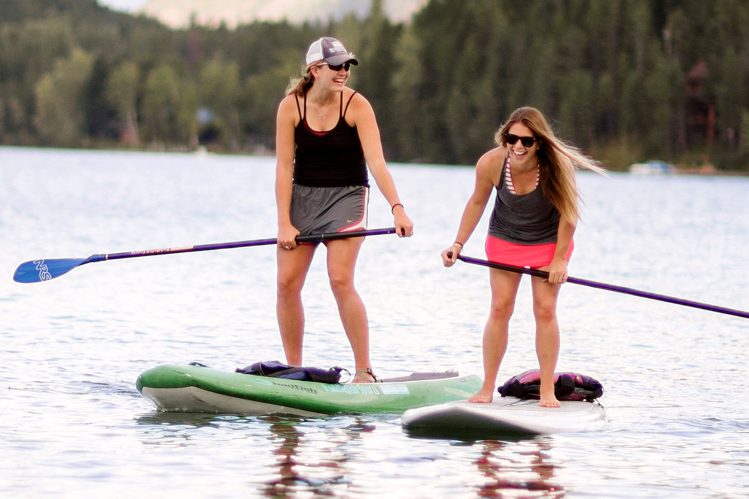 If you're looking for some activities outside of the Glacier National Park consider these options. With so much to do visit some of our other local communities.
Bike Rentals & Dealers
Glacier Cyclery (Whitefish) | 406-862-6446
Mountain Mike's Rental Bikes (Bigfork) | 406-837-2453
Sportsman & Ski Haus
406-755-6484 (Kalispell) | 406-862-3111 (Whitefish)
Wheatons (Kalispell) | 406-257-5808
Boat & ATV Rentals
Glacier Ridge Runners | 406-407-1042
Whitefish Marine | 406-862-8594
Golf Courses
Buffalo Hill | 406-756-4530
Eagle Bend | 406-837-7310
Meadow Lake | 406-892-2111
Whitefish Lake | 406-862-4000
Glacier View | 406-888-5471
Village Greens | 855-752-4666
Health & Fitness
The Wave, Whitefish | 406-862-2444
Kalispell Athletic Club | 406-752-2880
The Summit, Kalispell | 406-751-4100
Bigfork Athletic Club | 406-837-2582
Spas
Remedies Day Spa | 406-863-9493
Whitefish Lake Spa | 406-863-4050
Waterslides / Fun Centers
The Amazing Fun Center | 406-387-5902
Big Sky Water Park | 406-892-5026
Hiking
Glacier National Park is the perfect place to see nature at its finest. There are over 730 miles of hiking trails. The trails vary from one to multi-day hikes and easy walking to more strenuous hiking. You'll find five self-guided walks featuring signs along the way explaining about the trail, various fauna and wildlife.
Self-guided trails include the Trail of the Cedars, Huckleberry Mountain, Hidden Lake, Sun Point, and Swiftcurrent Nature Trails. These trails encourage hikers to experience Glacier National Park at their own pace. Glacier Park's hiking web page will show you maps and give up-to-date information about hiking the trails. Also, attendants at the entrances of Glacier Park can help you with maps and any needed information. You can also talk to our staff about their favorite hiking locations!
Whitefish Mountain Ski and Summer Resort | 406-862-2900